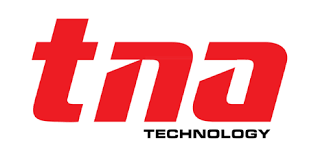 TANDA UK Ltd operates as a subsidiary of TANDA Technology Ltd, which has a production facility spreads on 20,000 square meters equipped with SMT production lines providing annual production capacity of more than 13 Million detectors and modules, and more than 35,000 intelligent fire alarm control panels, in strict conformity with ISO9001 and ISO14001.
TANDA UK Ltd keeps meeting the needs of its clients as its highest priority, enabling them to deliver the best solutions in terms of technology, quality, and support, yet offering very competitive prices.
TANDA UK Ltd always keen to provide its clients with the direct and formality free sales and technical support they need to ensure timely and budgeted business and project deliveries.
As quality is an integral part from planning and designing, TANDA UK LTD implements and maintains very strict Quality Assurance and Control Processes & Procedures during the design and production cycle to ensure the highest quality standards.
TANDA's products are of complete conformity with the international standards, BS, EN, and UL, as well as with the international markets' local regulations. We continuously improve our planning and production processes and procedures to ensure that we:
Always meet the required environmental protection performance.
Proactively contribute to protect the environment.
Proactively contribute to prevention of pollution and preservation of natural resources.
Are maximizing the employee's awareness and involvement in reducing waste, controlling energy consumption, Prevention of pollution and promotion of recovery & recycling.
We defined our Safety & Health Objectives based on the principles of continuously assessing the:
Hazards and Risks.
Needs of other interested parties.
Opportunities for improvement.