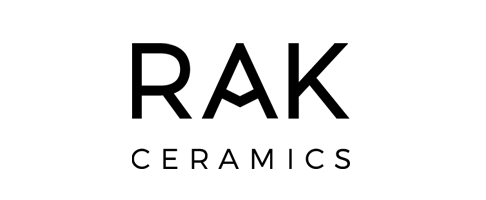 RAK Ceramics is one of the largest ceramics' brands in the world. Specialising in ceramic and gres porcelain wall and floor tiles and sanitaryware we produce 123 million square metres of tiles and 5 million pieces of sanitaryware per year at our 22 state-of-the-art plants across the United Arab Emirates, India and Bangladesh.
Headquartered in the United Arab Emirates, we serve clients in more than 150 countries through our network of operational hubs in Europe, Middle East and North Africa, Asia, North and South America and Australia. Across our global operations we employ approximately 12,000 staff from more than 40 nationalities.
We are a publically listed company on the Abu Dhabi Securities Exchange in the United Arab Emirates and on the Dhaka Stock Exchange in Bangladesh and as a group have an annual turnover of approximately US$1 billion.
RAK Ceramics was the first company in United Arab Emirates being awarded with ISO 9001 certification by internationally recognized UK certification body "CICS" (Ceramic Research Institute Certification Scheme) for ceramics tiles and sanitarywares.
Recently, Bureau Veritas Certifications verified the implementation of RAK Ceramics' quality management system and certified the company in compliance with the requirements of ISO 9001:2015 with the scope covering the design, development, production and supply of ceramics and porcelain floor and wall tiles, porcelain slabs and vitreous china sanitary wares, including acrylic baths and shower bases, toilet seats and covers.
Bureau Veritas Certifications also certified RAK Ceramics for ISO 14001:2015 Environmental Management System.
RAK Ceramics manufactures ceramic tiles according to the latest version of ISO 13006 and/or EN 1441 standards with equivalent ANSI A137.1 American national standard specifications for ceramics tiles and EN 997 standard for manufacturing of sanitary wares.
Its Tiles and Sanitarywares Testing Laboratory is operating in accordance to ISO/IEC 17025 accredited by NATA (National Association of Testing Authorities, Australia).
Being a corporate member of EGBC (Emirates Green Building Council), RAK Ceramics supports the promotion and development of sustainable buildings in United Arab Emirates.